ABOUT
This is the start of an on-going project with Yardley General. This responsive site design was made to inform future customers of products and store opening information. By incorporating some images of featured products, the site will continue to grow and expand into an online marketplace for customers. Stay tuned for future updates!
Social Media also plays a big part when opening a store. Through Facebook and Instagram, we were able to help grow followers and spread the word digitally so that friends and neighbors could stay up to date on the store's progress.
VIEW THE SITE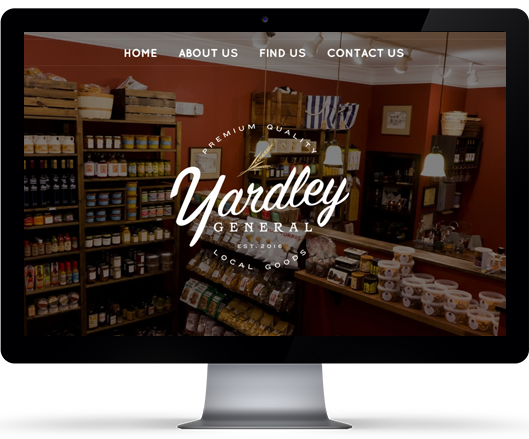 Yardley General is a modern country store selling local goods, specialty items, and local wine. Store Owners Glen and Keegan are the best! Stop in, say hi, and shop!
Before their grand opening, I created a custom website and social media campaign to help get the word out before opening their doors. In the next few months, the website will be converted to include online shopping and more for Yardley General's customers. The logo was designed by FZ Media.