A refreshing new logo with new colors and a new typeface, all the while tying in the main element from their original logo design. The foot was designed by an indpendet artist, and I incoprorated it into their new logo.
A mobile friendly website was created from scratch. Complete with a modern and fun look, that resonates with the client's young and mobile using audience.
ABOUT
Located in the heart of north central Texas, this neighborhood healthfood store and cafe was in need of a website, and a re-vamp of their logo.
Branding
Utlizing elements of their original logo, specifically the swirly foot, combined with a new typeface and new color design, the new logo was created.
Web Design
A mobile friendly, easy to navigate one page site was designed to inform customers of the daily cafe menu, as well as hours and location.
Launch
Launcing in summer 2018, just in time for Barefoot Market's expansion to a new building and larger cafe space.
LOGO DESIGN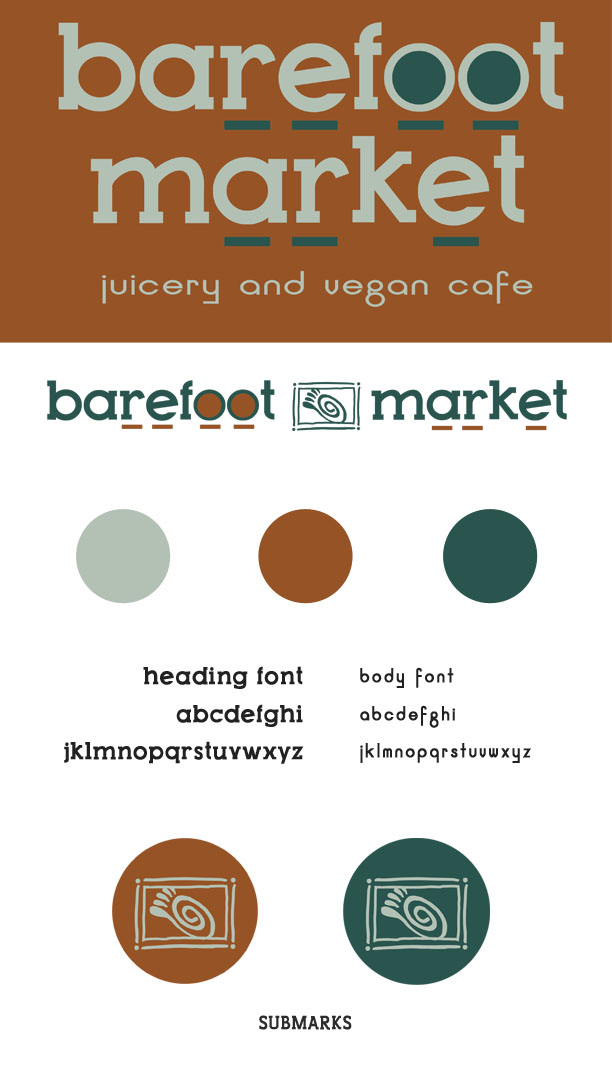 WINDOW DISPLAY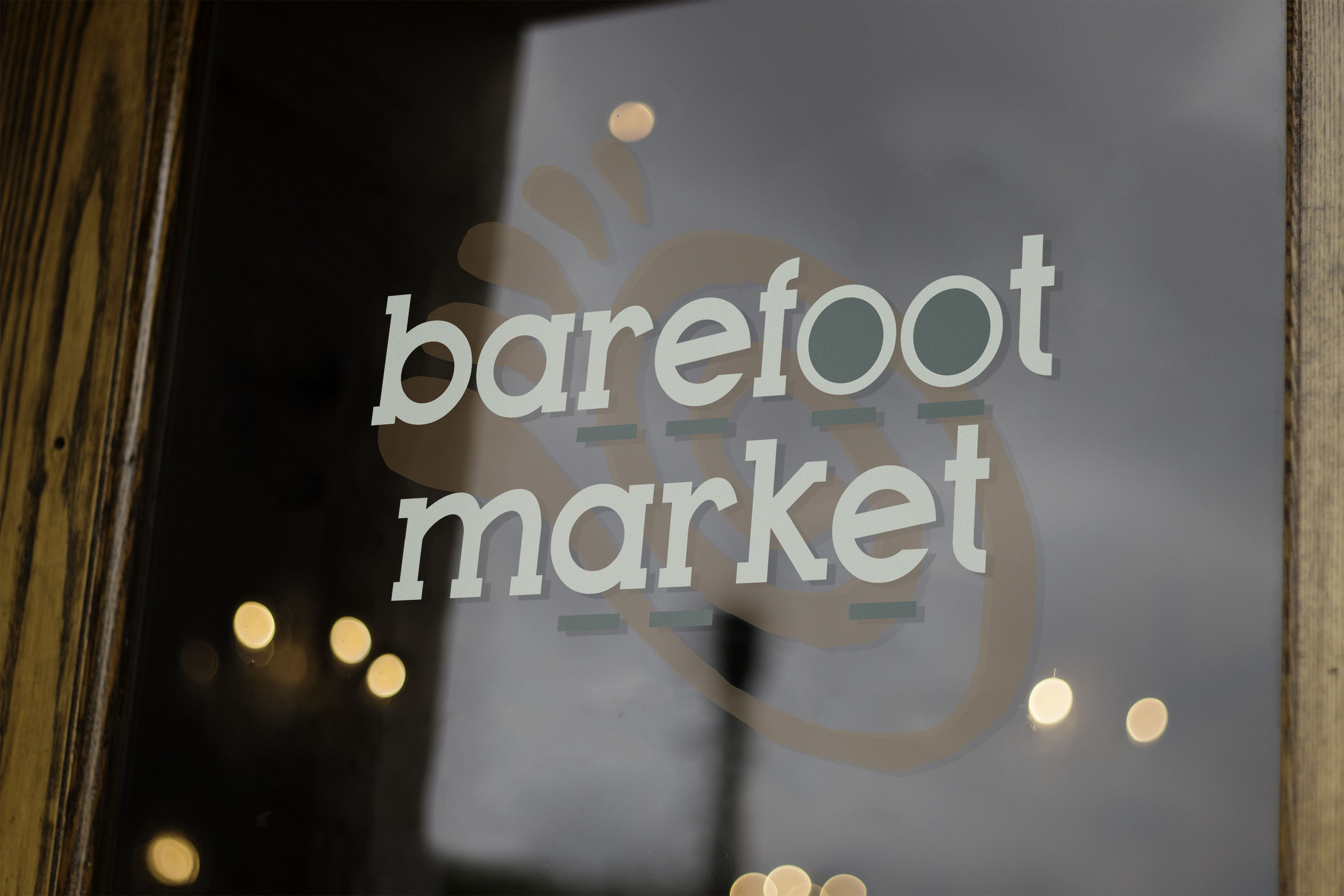 WEB DESIGN
A responsive and mobile ready website was built to display the daily menu of juices, lunch items, hours and info about the shop.